It's a stunner! What a difference a touch of wallpaper can make in a bathroom, from ordinary to dramatic. Start your day with excitement.

Katie/ Upper Arlington
Becky was initially called to wallpaper, but when she came to do the
​estimate it was obvious there was also painting to do. Our wallpaper was very expensive, so I really wanted someone with experience who knew what they were doing. She was exactly what we were looking for and trustworthy to leave in our home.

Becky met all of our expectations and did a great job with the wallpaper and painting. She texted me when the job was done and said if anything else was needed to let her know. Everything was perfect and it was really appreciated how much she cared for this project.

Cassi / Upper Arlington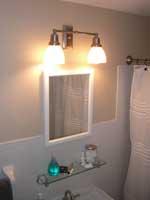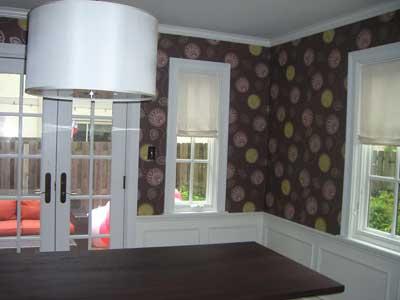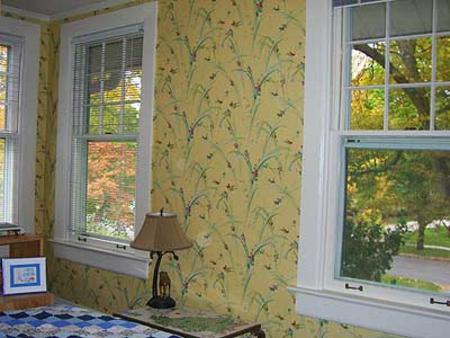 Becky stripped and wallpapered our living room, dining room, tv room, a bedroom, and a bathroom. She repaired wallpaper in our kitchen and hallway. She did painting as well in all of these rooms/areas. Becky is very easy to work with and is willing to share ideas on how to do things easier and less expensive. She is easy to work with on scheduling and on prioritizing
​of work to be done. In sum, she is a pleasure to work with and does very professional work.

Jim / Bexley